They say every dog knows how to make a human happy, but not every human knows how to make a dog happy. We love our doggo's and pupper's as much as you do and ideally, we always want to make sure they are as happy as they could be.

Offering your pet-pooch a playmate that will give them unlimited happiness will make you the best pet parent you can be!
✓ MORE THAN A GAME: All dogs are ball-crazy and love fetch! They love it so much they want to play for hours and hours. But dog owners don't always have the same high energy levels as some dogs. Here comes the Doggopult™, your pet can play their favorite game without you having to make efforts or get tired.
✓ ADJUSTABLE LAUNCH DISTANCE: Lights on the Doggopult™ will indicate which distance is selected. The Doggopult™ can launch the ball 10, 20 or 30 feet, distances can easily be changed at the push of a button.
✓ TENNIS BALLS INCLUDED: The launcher comes with three standard tennis balls, perfect for a game of fetch. Works with AC adapter [included].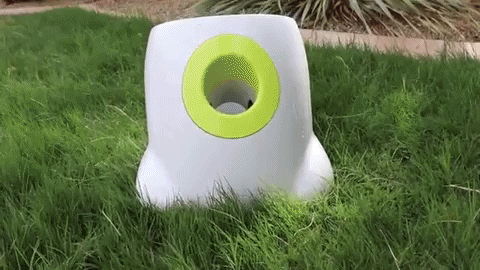 ✓ HIGH QUALITY: We strive to offer top and high-quality products. The Doggopult™ is made out of high-quality plastic guaranteeing its long-term durability. The game can be played both indoors and outdoors.
✓ AUTOMATIC LAUNCH: Your dog simply drops the ball into the Doggopult™ and fetches it once it pops out! You will be amazed by how easy it is and how entertained your dog will be for long hours at a time!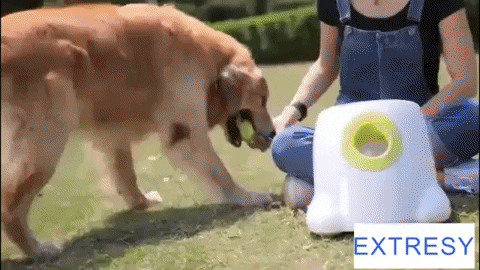 SHIPPING INFORMATION 
All orders are processed, packaged, & shipped within one to three business days of ordering. All orders are shipped with a tracking number so you can track your package all the way to your front door! Most orders are delivered
worldwide 
within 7-2 business days.
We are still shipping during COVID-19
Available Online ONLY - Free Shipping Worldwide